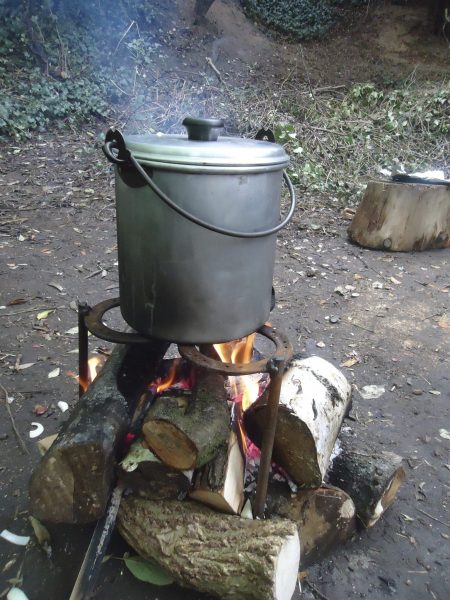 Bring your staff to the woods for a truly unique training day
The outdoor woodland environment is an ideal setting for a truly unique and special corporate event. The quiet natural space away from mobile phones and laptops and not a power point in sight (in fact we don`t have any electricity!) does create a unique and calming ambience for:
Team building in the woods - the serene nature of the environment offers effective team building opportunities
Staff away days in the woods - a wonderful way to say thank you to your staff
Christmas events in the woods - truly magical
Interview selection in the woods - rather than a panel boardroom interview - come to the woods for a day - it gives you the opportunity to really get an insight into each candidate`s personality!
Client entertaining in the woods - truly special
You may be looking for a one day event with activities such as bushcraft, fire lighting, den building, camouflage & concealment, woodland crafts - the list goes on for a max of 25 participants… Or a private quality 3 course lunch in the woods cooked over the open fire (max 12) using only the finest local ingredients. You could also be looking for 2-3 days with 1-2 nights under canvas with a fully catered unique event - the options are wide open for you. If you would like a themed event - happy to put ideas together for you - all away from the hustle and bustle of your busy office.
If you are a little tired of the traditional high octane corporate event and would like to consider something a little different which has meaning and substance - we would love to hear from you. We don`t have a price list - that`s open to negotiation between us when we know what you are looking for.
Our principles are moral, ethical and environmental so if you would like a truly unique event run by professionals who care, then we look forward to working with you.